Sophisticated Vest for Dogsport

The new summer vest combines all the functions of our new training vest 2.0 and is suitable for the warmer days of the year. The vest is made of a light, gray fabric with a waffle look. Stable mesh fabric on the back and shoulders ensures very good air permeability. In addition to many functions, the vest is characterized by the patented convertible large breast pocket.
 Special Features:
Light fabric and breathable mesh fabric

Patented convertible breast pocket (one large breast pocket or two separate breast pockets)

Pulling system that opens the chest pocket (to be purchased separately

Patented slot for whip, position stick or tracking stick

Two large front pockets

Large back pocket


Three designated magnet pockets


Pocket for mobile phone


Detachable food pockets (to be purchased separately)


Cord System (to be purchased separately)
Patented Chest Pocket
Our Summer Vest has two separate chest pockets. At your choice, you can convert these two pockets into one large chest pocket.

Benefits gained are: Stow your ball or tug in the center pocket prior to a recall or retrieve exercise. You can reward your dog in the front position with both hands from the center of your body. This will teach your dog to come in and stay straight in front of you. If your dog, on the other hand, anticipates a toy coming from a side pocket, you will have a much harder time teaching him to stay straight. The dog's body generally gravitates to the direction in which he expects the reward to come from.
Summervest with two separate Chest Pockets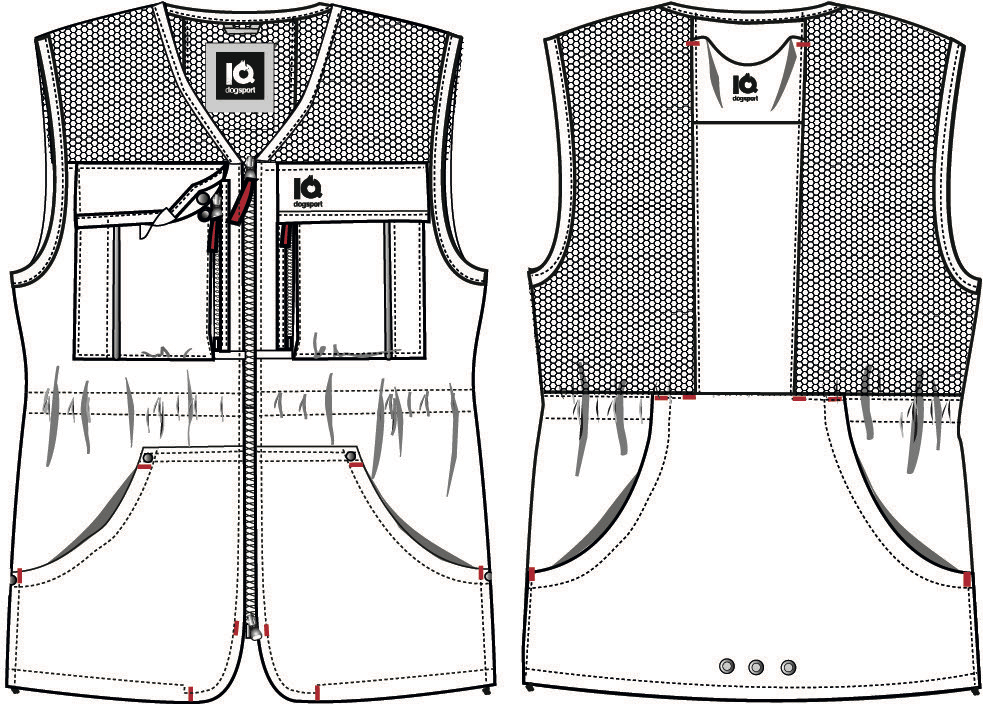 Summervest with one large Chest Pocket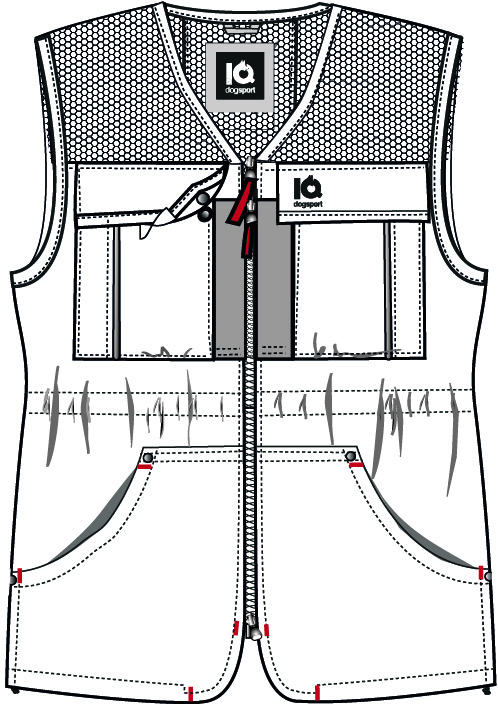 Rewarding directly by our cord system
Certain dogs' focus increases by a reward given without body help. In order to achieve this, we optimized our chest pocket system. Two cords are located on the right and left waistband of the vest. Once you pull these cords, the chest pocket opens, releasing the toy.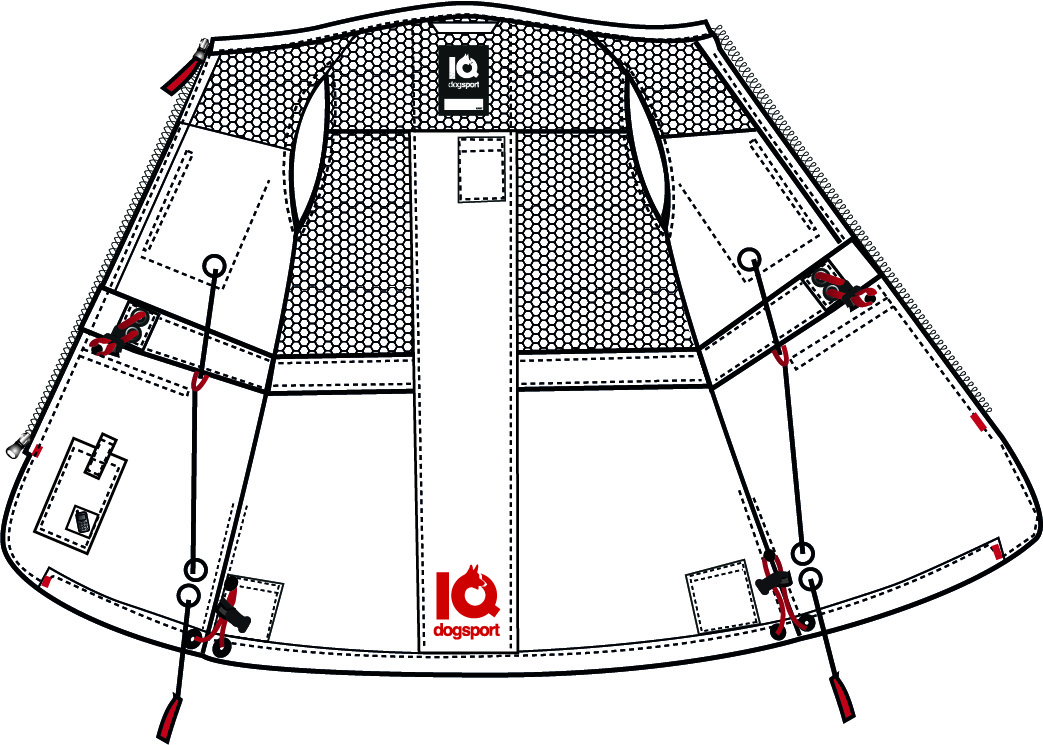 Sold separately 
https://dogsports4u.com/products/cord-system-for-direct-reward-for-iq-dogsport-summer-vest?_pos=1&_sid=514de173e&_ss=r&variant=36162047082660
Further Pockets
A large back pocket, accessible from both sides, makes for a lot of storage room. The vest has two large front pockets. You can separately purchase detachable and washable food pockets that you can insert into large front pockets.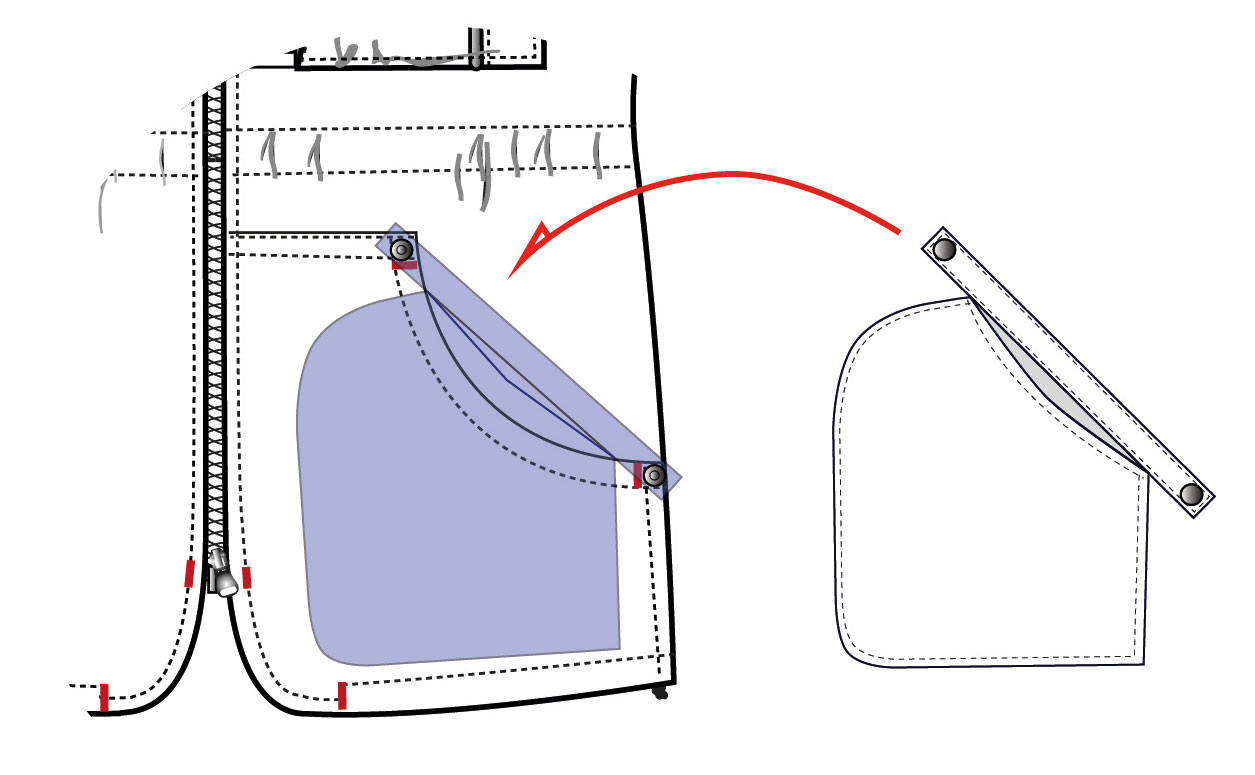 Another patented feature is a slot for a whip, position or tracking stick at the back of the vest.
The vest is suitable for all magnet-ball systems. There are three conveniently set pockets on the inside of the vest in which you can keep your magnets. Inserting the magnets into these pockets prevents loss which we encountered a lot when dogs accidentally rip off one of the magnets when getting the ball. 
Size Chart
The following measures are in centimeters and relate to the outside of the vest. Please divide by 2.5 to measure in inches.
The Summervest has a slightly narrower cut compared to our training vest. Please choose the same size that you wear in the training vest.
| | | | | | | | | |
| --- | --- | --- | --- | --- | --- | --- | --- | --- |
| Size | XS | S | M | L | XL | XXL | 3XL | 4XL |
| Chest Witdh | 102 | 110 | 118 | 126 | 134 | 142 | 150 | 158 |
| Hem Width | 102 | 110 | 118 | 126 | 134 | 142 | 150 | 158 |
| Shoulder Width (Arm Hole) | 40 | 42 | 44 | 47 | 50 | 53 | 56 | 59 |
| Lenght center of back, starting at collar | 69,00 | 71,00 | 73,00 | 76,00 | 79,00 | 82,00 | 85,00 | 88,00 |